Please click on the above image to see our site map

Looking for fun and relaxation? We offer a choice of campsites-with or without RV's. Our sites feature electrical hook-ups and water.  We have a clubhouse, kitchen, outdoor pavilion, laundry facilities, showers, saunas, full service lounge, fishing pond and over 7 miles of roads for hiking.  Locally, there are state and local parks, the board walk on the bay, capital lake and boat launches for Puget Sound just 15 minutes away, 2 Casino's, Shopping in Lacey is just 10 minutes away or downtown Olympia 20 minutes away. Memberships from $15,000.

Non-members are allowed in the park only as a guest of current member in good standing.

If you would like to see a site that is available, please schedule an appointment with our volunteer Tour Guide. Prospective members should contact the PFCC office for more information on the sales process or specifics regarding available sites.

Sites are to utilized for recreational purposes only, not permanent residency. Member may stay on their campsite for a total of six (6) months or 180 days per year (measured on a calendar year basis), and leave the club for those remaining days. 

All tours to see the available memberships are by appointment only, you will not be allowed to view memberships, unless you have made prior arrangements.

Appointments Mon., Wed., Fri. from 10am to 4pm

911 Pine

This membership includes a 1998 35' RV with new laminated floors, Countertop, Sink, Vanity, Toilet and Refrigerator, 1 shed (8x8), RV cover, shed, power and water. 

$28,000

All campsites, or lots, are owned by the Club and are issued to Members through a Certificate of Membership for exclusive use by the Member, immediate family, and guests. 

Click the Membership Info tab above for more information.

Prices/Listings are subject to change

300 Spruce

This membership includes an 8'x20' deck, 10x10 gazebo, 10x14' shed, power, water and holding tank. There's a firewood storage area, picnic table. Golf cart and RV not included. 

$22,000


 205 Huckleberry

This membership includes one shed, 50 AMP Panel for RV and 20AMP 120vGFI plug in box, directv hookups, includes water shut off and drain for winter, and a firepit. This site is close to the Clubhouse and Comfort Stations. 

$9,000

913 Pine

$51,000

This membership includes a 36ft 2006 Cardinal by Forrest River RV, 2 sheds (12x10 & 8x8), deck (16x15), firepit, RV Cover (36x19), Costco Canopy (10x20), water and power.

628 Easement

This corner membership includes a very large Lot with a tall 24'x30' metal cover. Ready for Outdoor living with a 6'x30' deck made of Trex deck and 2 sets of stairs. A fully fenced yard. There are two outbuildings, one 10'x12' storage/tool shed and one custom 10'x16' (fully insulated, dry walled, fully wired, electric fireplace, ceiling fan, carpeted loft and hardwood floors) with covered 6'x16' porch/Trex deck. Custom Loafing shed for your toys and yard maintenance equipment and a ShelterLogic Canopy 10'x14', fenced yard and 3'x6' Woodbin, 3 frost free spigots, TV antenna/internet wired underground and ready for Century Link.

Also, includes electric golf cart with new batteries and tires. The bonus is the BEAUTIFUL view overlooking the horse and cow pastures. Several items included as this lot comes with extras. 

$80,000 OBO

For more information call Debbie & Jeanie at 253-335-9821

353 Laurel

This membership includes 2 sheds (16x12 & 7x11), deck (8x11.6), carport (9x16 - wood frame), power, water and has internet service available.

$15,000


704 & 706 Myrtle

**This is two memberships - will not separate**

Beautiful private lots surrounded by lots of hedges, unique rock garden, 10x20 covered deck with 6 conversation chairs and space for table and chairs. 4 sheds, 1- 8x10 with 8' closet and lots of storage as well as a covered outdoor area with fridge and dryer, 1- 8x10 with sofa bed, 1- 8x8 work shop and 1- 8x10 Cedar shed with covered porch. Covered patio with table and 6 chairs. Sunken patio with fire pit and Costco tent for car cover 

$79,000

327 Redwood

  This membership includes a 2020 34ft Fleetwood Park Model, 2 sheds (both 8x10), water and power to site. 

$70,000

852 Elm

This membership is a blank canvas for you to create your own space! Water and power on site.

$4,500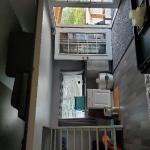 612 Alder

This membership includes a 36ft Everest Fifth Wheel, 3 sheds (8x8, 8x4, & 10x12), a 40x20ft metal RV cover, and a wood slat fence around back of property. Power and water at site. 

$45,000 for site and RV

$30,000 for Site

334 Redwood

This membership includes 2010 38ft RV,  two sheds, deck, RV cover, stairs, two water hose connections, and 20amp electric.​

$72000 For site and RV

$45000 for Site

$27000 For RV






415 Juniper

This membership includes 2 sheds (12x12 & 8x8), deck (4x30), a wood crib, firepit, power and water.

$15,000

330/335 Redwood

This is two memberships, with two sets of dues. These memberships are very close to the comfort station and surrounded by trees. 

$25,000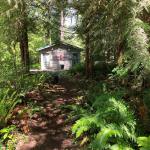 369 Laurel

This membership includes two sheds (10x12 & 8x8), deck, RV cover, wood crib, gazebo, greenhouse, water and power hookups. Internet can be connected. 

$45,000

407 Juniper

This membership includes 34x8 redwood deck, 2 story cottage, power, internet to property and water. Lot is very large and surrounded on 2 sides by green belt area. Very spacious and private. Deck can be purchased separately. (Park Model not available)

25,000


30-5 Myrtle

This membership is a beautiful empty lot ready for you to make your own, right across from restroom and laundry. Well maintained, No power or water.

$8,000

322 Redwood

Large sunny open lot includes metal 20x40 covered RV parking additional covered 18x27 carport an 8x10 shed insulated and finished with 2 windows, sliding glass entry door and laminate wood flooring ready to turn into mancave/she shed with loft storage. Raised garden beds with lots of full sun! Power and water hookup. Next to a comfort station. Call Linda 360-790-6166

29,000 (OBO)